Every day, hackers try to steal your money by emailing fake wire instructions. Criminals will use a similar email address and steal a logo and other info to make it look like the email came from your real estate agent or title company.
WATCH THIS IMPORTANT 2-MINUTE VIDEO
HOW TO PROTECT YOURSELF AND YOUR MONEY

BE VIGILANT

- Call, don't email: Confirm your wiring instructions by phone using a known number before transferring funds. Don't use phone numbers or links from an email.
- Be suspicious: It's uncommon for title companies to change wiring instructions and payment info by email.
PROTECT YOUR MONEY
- Confirm everything: Ask your bank to confirm the name on the account before sending a wire.
- Verify immediately: Within four to eight hours, call the title company or real estate agent to confirm they received your money.

IF YOU'VE BEEN TARGETED
- Immediately call your bank and ask them to issue a recall notice for your wire.
- Report the crime to www.lC3.gov.
- Call your regional FBI office and police.
- Detecting that you sent money to the wrong account within 24 hours is the best chance of recovering your money.
This is for informational purposes only and should not be considered legal advice.
Content provided by American Land Title Association.

TITLE AND SETTLEMENT PROFESSIONALS
Click below to learn how to better protect you and your clients.

Managed IT Services

IT Assessments

Cloud Hosting Solutions

IT Infrastructure

Advisory Solutions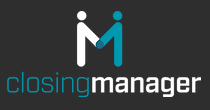 Secure Portal 

Collaboration between all parties

Data Sharing direct into Title Software

Multi Factor Authentication 

Safe Delivery of Wire Instructions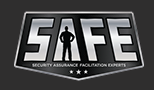 CIO/CISO Executive Support

Vulnerability/Penetration Testing

Information Security Program Development/ Management

Regulatory Compliance Assessments

FFIEC Cybersecurity Assessments
CONTACT US
Fill out this form for a free PDF to give to your clients!